About us
The artworks creation and publishing house
by Catherine Desailes.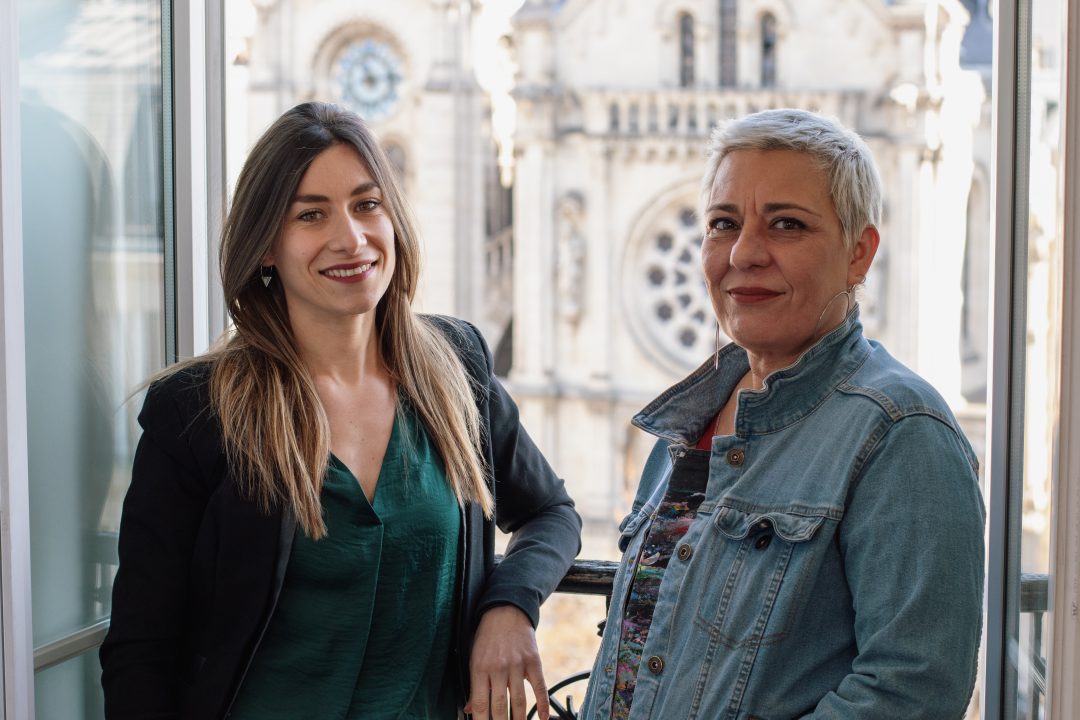 At te beggining, a mother and daughter duo. We brought our knowledge and skills together to give birth to our artwork creation and publishing house : Atelier 86.

In the heart of Paris, Catherine Desailes, plastic artist for over 30 years, creates unique pieces of Art.

Along with her team, she also develops limited editions and exclusive collections of artworks, as well as a variety of partnerships.

Unique, Elegant, and timeless, her artworks easily match with your environment.

Have fun turning them upside down, to discover different shapes and creations… and make them yours !
It's your turn to see what you want to see 😉

So, Art lovers, interior architects, and hospitality professionals, …. welcome to Atelier 86!

Catherine
Lucile
Born in Paris in the Sixties, I came back in 2019. A homecoming that gave birth to Atelier 86, my artwork creation and publishing house.

At first, creating helped me adjust to the different places and social environments to which I was confronted during my childhood. But very soon, creating brought me joy.
As a matter of fact, creating opens horizons and builds a space where everything is possible, a space of freedom. Since then, this state of mind became my mantra.

Inspired by a family open to the world and strongly attracted by Africa, the West Indies, and all forms of Art; I developed very young a taste for « Beauty », « Sacred », and « Great work ».
At this time, I realised that Nature in its original state, was composed of these elements.
I was sensible to my environment and observed every aspect of it. From the sky to the ground, I was drawing everything that was given for me to see.

Eager to learn, I started an Art History degree, which gave me the privilege to study under the great professor Arcabas.

Later, from a life split between family and work, two fundamental values emerged and guided my creative process.
First, I create with « what is around me ». I use a lot of household and alimentary products such as sugar, coffee, vinegar, lemon, and so on…
Second, « changing perspective » became fully part of my creative process. It actually gave birth to this singular proposal of turning my artwork in all directions.

The practice of meditation for many years fundamentally transformed my creative process, which became completely intuitive. As I create, I discover what is given for me to see. I am not trying to create something specific, it is a personal insight that guides me at every moment.
I am drawing what I see, what I feel, but not what I plan.


Born and raised in a very open-minded environment, I promptly developed a strongly organised personality.

From disabilities to life obstacles and professional reorientations, the diversity to which I've been confronted in my early stages of life helped me become who I am.

It greatly impacted my approach to human relations, as well as my vision of life: Dare, never regret, and embrace differences under any circumstance.

The practice of gym for 15 years taught me many values such as commitment, determination, and gave me a strong taste for teamwork and challenges.

My passion for the hospitality industry marked the beginning of my career. It was indeed a real professional « Coup de Coeur » that led me to acquire strong sales and customer service skills.

Then, happened this « rendez-vous » with my mother at Atelier 86, the beginning of a new chapter of my life, in a place that has always been very dear to me. A family project where suddenly everything made sense, and each of us found her own place.

I'll let you guess which role is mine …